<h1> </h1><br /> <h1 style="padding-left:50px; color:#fff;">Tinley Park</h1><br /> <h1> </h1><br /> <h1> </h1><h1> </h1><h1> </h1>
Tinley Park homes for sale
Tinley Park 40 minutes south of downtown Chicago in Cook County Illinois. There is a small portion of the city in Will County as well. This small village is home to about 56,000 residents and is one of the fastest growing suburbs south of Chicago. Tinley Park was selected as one of the best places to raise a family in 2009 by Business Week.
Just Listed Tinley Park Homes for Sale
Tinley Park celebrated its centennial in 1992 and has focused on renovation of the downtown historical district. This area is made up of many of the villages original 1892 boundaries and many homeowners and land owners are encouraged to maintain the areas historically friendly façades, even those built within the last couple of decades.
Refine Your Search
Tinley Park the downtown renovation projects include the creation of a Park near the Oak Park Ave., Metro train station as well as the South Street project. This project is a multi-million-dollar development creating more than 200 apartments and thousands of square feet of commercial retail space. Tinley Park is home to the Hollywood Casino amphitheater, which seats over 27,000 participants.
Tinley Park includes several school districts including the Kirby school district 140, the community consolidated school district 146, the summit Hill Elementary school district 161, the elementary school district 159 as well as multiple pre-K and preschool school districts. Tinley Park is home to the consolidated high school district 230 and 228, which are both secondary schools located in the area. Most residents are located within the residential boundaries but there is a small portion of Tinley Park students which attend the Lincoln Way, East high school.
Downtown Tinley is one of the more popular places to visit and experience during the summer. There's fantastic events, world-class dining options and local shops. There are multiple annual activities such as Halloween events, Benches on the Avenue to Music in the Plaza. There are so many fun community events and attractions, it's clear to see why Tinley Park is one of the fastest growing communities in Cook County. If you'd like to be a part of Tinley Park contact my office today. I'd love to show you around, give you a complete list of homes and real estate that fit your search criteria and price or simply tell you a little bit more about how fantastic Tinley Park can really be.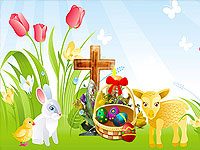 DThe Easter Bunny invites you to join him in our Flashlight Easter Egg Hunt. Be ready to visit with our special guest- the Easter Bunny! Bring your flashlights. Easter baskets or bags will not be allowed on the ballfield. No need to register, just show up for the fun!...