Tinley Park Homes for Sale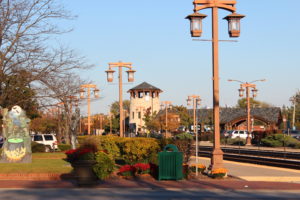 Thinking about purchasing a home and looking for a great place to live?  You may want to consider buying a home in Tinley Park, Illinois.  It is a great place to live whether single or if you have a family.  Moreover, it is ideally located with plenty of places to dine, go for entertainment, visit parks and more!  Additionally, the public schools are regarded as some of the best with a large population of college-educated adults giving children a great chance of overall success.  Visit Tinley Park and see why it is a great place to move!
Tinley Park, Illinois is a village found in Cook County with a portion located in Will County with about 56,700 people taking up residence there.  Tinley Park is ideally located about 30 miles southwest of the Chicago Loop.  There are nearly 17,500 households in Tinley Park with many homes for sale.  In 2009, BusinessWeek selected Tinley Park as one of the best places to raise a family and in 2017, the village was listed as one of the 50 safest places to live in the United States.
Why Live in Tinley Park?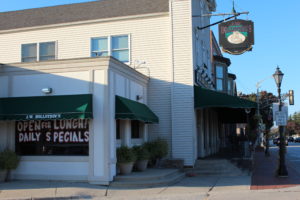 When purchasing a home, it is always good to consider the following when deciding:
Location – Most importantly, when purchasing a home is finding the best location. It is a good idea to make sure the home you decide to purchase is nearby everything that is important to you.  Would you like to be close to your neighbors or have more land in between neighbors?  Is having your home nearby schools, stores, restaurants, parks, public transportation or something else important to you?   These are just some of the things to consider when choosing where to life.
Site of Home – Where is the home going to be located? Will it be on a hill?  Will there be a view?  Are there stairs to climb?  Can neighbors easily see inside your home?  Do you want a fenced-in-yard for children and/or pets?  Do you want a long driveway or more than one garage?
Neighborhood – One of the most important things to consider when purchasing a home is the neighborhood. It is important that the overall neighborhood meets your criteria of where you want to live.  You can easily find out about a neighborhood by driving around it during the weekdays and weeknights as well as weekends.  Furthermore, you can see how much people value their neighborhood by how clean it is.  Also, you can get a sense of how safe the neighborhood is by whether there are children playing in yards or outside and if people are outside walking, running or bikin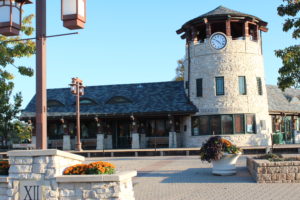 Tinley Park Homes for Sale Include:
For individuals and families there are a wide assortment of homes available to purchase in Tinley Park in all price ranges.  Regardless, what kind of home you are looking for, you will find it in this Cook County village.
Single Family Homes in Tinley Park
Affordable Homes for Sale in Tinley Park
Condominiums for Sale in Tinley Park
Townhomes for Sale in Tinley Park
And more!
Things to do in Tinley Park, IL
When looking for a home to purchase, people take into consideration things to do in and around the area.  There are great places to dine in, places for entertainment, places for enjoying nature and more!  The following are some of the more popular places to visit in and around the village.
Near Downtown Chicago for Museums, Concerts and more!
 Orland Park Shopping Malls
Forest View Farms
Tinley Park Convention Center
White Water Canyon Water Park
Odyssey Fun World
Homes Available in Tinley Park:  Click Here
Tinley Park is a great place for anyone to live whether single or if for a family; there is a lot to do, dine in at and enjoy.  Tinley Park homes for sale are affordable, and there is a wide selection available for everyone.  For a safe community with great schools and ideally located, Tinley Park is a place you can call home!