Palos Hills, Illinois: June Events
MOVIE IN THE MOONLIGHT: BEAUTY AND THE BEAST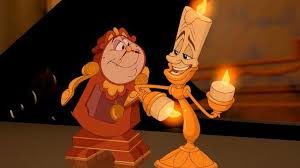 June 10, 2017
8:30 pm
Location: 9000 W. College Pkwy., Palos Hills
Location : Gateway (Between Buildings F and M)
Price : Free admission
You are welcome to bring your own food –  – you can purchase snacks such as candy, chips and drinks from our concession stand for a very low price. Popcorn is always free! Please note: alcoholic beverages and smoking are not allowed on Moraine Valley's campus.
You can bring binoculars if you have them and dress for falling night time temperatures as the air cools down quickly most nights. During the warm wet months bring insect repellent if mosquitoes bother you. Children must be accompanied by a parent or guardian. Children under the age of 8 have difficulties looking through optical telescope eyepieces.
*Weather Permitting. We do cancel if conditions make observing impossible such as cloud cover, rain, very high winds.
** Additional viewing targets:
Double and multiple stars, galactic and globular star clusters, reflection and emission nebulae, planetary nebulae, galaxies and Earth orbiting satellites.
Palos Hills, Illinois: July Events
Palos Hills Friendship Festival
When: 6 to 10:30 p.m. July 9; 6 p.m. to midnight July 10; noon to midnight July 11; 1 to 10:30 p.m. July 12
Where: Moraine Valley Triangle, 107th Street and 88th Avenue, Palos Hills
Admission: Free
Family entertainment includes Ken Schultz "The Flying Fool" on July 11 and John Measner's magic July 12.
Draft, bottle and craft beers along with wine are available in the tent featuring Hi Infidelity on July 9; Johnny Russler and the Beach Bum Band and Beatles tribute band American English, which Bennett called a highlight, on July 10; Centerfold, RockStar Rodeo and popular country cover band Suburban Cowboys on July 11; and the StingRays and Epic on July 12.
The "Mega Pass is a great deal for family's "We offer a Mega Pass, you can save 10.00 if you purchase it before July 9th.
Mega Passes cost $40 prior to noon July 9 at Palos Hills Community Center, 8455 W. 103rd St., and $50 at the festival.
Palos Hills, Illinois: August Events