There is 

still so m

uch to look forward to at Moraine Valley Community College in Palos Hills Il.

   
How was your Fourth of July? 

 Even if you didn't leave your home, you could hear the fireworks, and you always knew when the climax was beginning. The bangs, booms, and blasts accelerated! They were like drums in a frenzy and keeping up to a march!  Don't settle down too comfortably! There is still so much to look forward to in July and August in the Palos Hills area.
 
TELESCOPE OPEN VIEWING:
WHERE: Moraine Valley Community College
               9000 W. College Parkway, Palos Hills, Il.
WHEN: 

July 14th, 8:40am
     Does anyone want to take up astronomy for a hobby? Do you just enjoy looking at the stars?  Bring binoculars if you have them and dress appropriately. Children must be accompanied by a parent or guardian.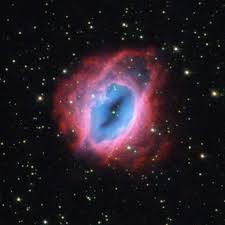 Please keep in mind that this activity is weather permitting only!
    This could be a real learning experience. What is the difference between a reflection nebula and emission nebula? What are planet nebulae?
Nebulae are clouds of gas and dust in outer space. They are invisible in the night sky. A reflection nebula reflects the light of neighboring stars. An emission nebula is a bright nebula that emits light as a result of ionization of its gas atoms which is a result of ultraviolet radiation.
Lastly, a planet nebula is an expanding shell of thin, ionized gas that is ejected from and surrounds a dying star. Incidentally, the 'Eye of God' nebula is a planetary nebula!
*****************************************************************************************
    

For those of you who like to keep their feet on the ground, there is a fun movie you can take your kids to at Moraine Valley  It is the selection for the month:
WHAT: MOVIE IN THE MOONLIGHT
WHERE: MVCC….9000 W College Parkway, Palos Hills
DATE & TIME: 

July 15th, 2017

……

8:30pm
LOCATION: Gateway (between buildings F & M)
PRICE: Free admission
 

  

The Movie is  " LEGO BATMAN "
Who would have ever thought that Batman would still be making the rounds in movies?? Batman was introduced to the public in a comic book that circulated in 1939. Wow! That makes the black-  caped wonder 78 years old!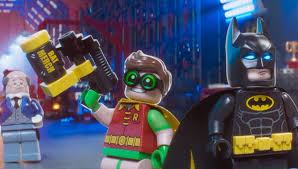 Who would have thought that there would ever be a Lego Batman in a Lego Batmobile? So if you love Batman and mourned the death of Adam West recently……..if your kids, or the kid in you, love Legos, then you had better mark your calendar.  There is a large, inflatable screen and a state-of-the-art sound system. You can bring your own food or purchase snacks there. You can bring a blanket or lawn chairs. Popcorn is free. (NO alcohol and NO smoking allowed.) In case of rain, the entertainment will be shown in Building M.  
                                      

POW!        BAM!        BATMAN!
REMINDER:    
    

Picnics coming up in August!
    Sts. Constantine & Helen Greek Fest of Palos Hills
   Sacred Heart Picnic in Palos Hills
   Both of these picnics are in August, and more information is to follow.
Question: What is souvlaki?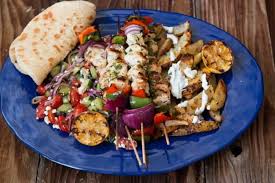 Answer: Souvlaki is a Greek specialty made with tender cuts of meat, e.i. chicken or pork. The meat is marinated in a lemony, olive oil mixture, and it is usually grilled with vegetables on a skewer.